The Diedrich D-50 Track Rig is fully equipped and capable of tackling any Geotechnical or Environmental drilling project and offers exceptional versatility.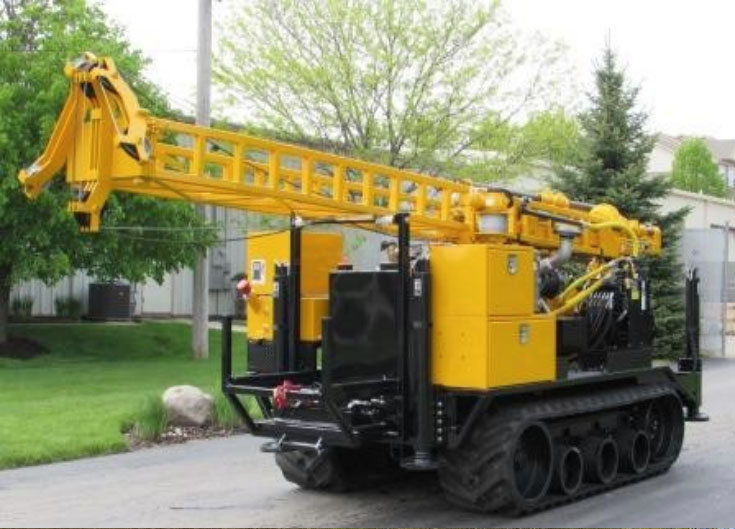 Spindle Bore – 3-1/2″(89mm)
Spindle Travel – 70″(1778mm)
Thrust

Up 22,581 lbs (100kN) @2300psi
Down 14,453 lbs (64kN) @2300psi

Thrust

Up FPM 49 (15m/min)
 Up Rapid Retract option FPM 70 (21m/min)

All purpose drill rig for soil and rock explorations using augers, rotary tools, or core drilling tools.
Rated from 125 ft.(38m) to 250 ft.(76m) depth with hollow stem or continuous flight augers up to 14″(356mm) hole size.
Rated to 1000 linear feet(305m) of core drilling using N series tools.